Spanish Vegan Snapshot Case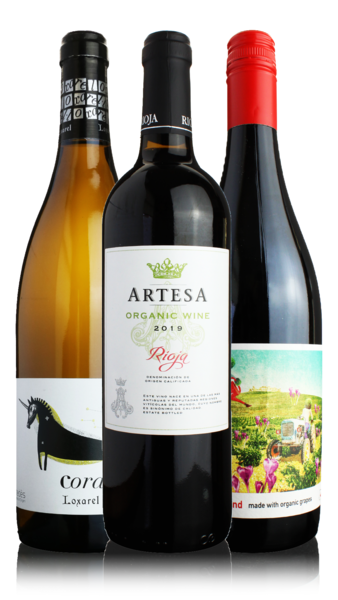 Single Price: £30.00
In Stock - 2 available
A snapshot of what Spain has to offer in regards to Organic wines that are also suitable for Vegans. Our 3 bottle Spanish Vegan Organic Snapshot case gives you a great brief overview of three Spanish Organic wines that are also vegan.

Aren't all wines vegan? The short answer is no. In reality though most wines are vegan friendly, however, the EU and US don't currently require wineries to list the fining agents that have been used on the label. The traditional fining agent is the part of the wine making process that can make wines unsuitable for vegans. This is because it usually contains egg whites or casein. These products have, however, started to be moved over to a lot of vegetable based products instead.

In order for a wine to be organic 95% of the ingredients used must come from organically produced plants or animals and the grapes must be grown without the use of artificial or synthetic chemicals such as pesticides or herbicides. It is also worth noting that not all organic wines are vegan friendly and not all vegan wines are organic. However, we have picked out three wines which are both.

First off we have Te Quiero Organic Red Field Blend, this is a bright, fruit focused, and great value, certified Spanish Red. It is surprising sophisticated and very drinkable, this is a pretty much, any occasion wine that won't disappoint. Next we have Artesa Organic Rioja, this is an excellent and inexpensive organic Rioja made along traditional lines. If you like your Rioja in the classical style this is one for you. It's good with red meats, casseroles and mature hard cheddar, along with other vegan options. Finally we have Cora Loxarel, Penedes, an intriguing blend of Muscat and Xarel-Lo from Penedes in the heart of Catalonia. It's actually a refreshing aperitif and is a great foil to salty snacks and nibbles.

So now, enjoy our snapshot of the Vegan and Organic Wines of Spain.