The Curious Case, October 2021 - Lesser Spotted Varieties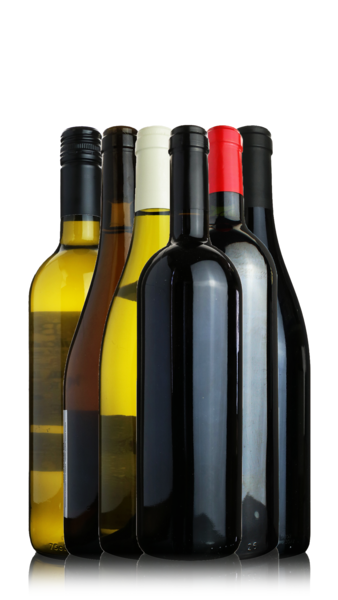 Single Price: £85.00
In Stock - 3 available
Our flagship 6 bottle Mixed Case. Contains 3 white wines and 3 red.

The Curious Case contains 6 bottles of wine chosen by us from our varied and eclectic range of over 1000 different wines from all parts of the world. The Curious Case is a 'mystery' case that changes every month whereby you find out what is in it when you receive it! Could be red, white, rosé, orange, sparkling from a classic region or a boutique producer in some remote far flung region using indigenous rare varieties. Let's explore!

While Malbec, Shiraz, Chardonnay, the Cabernets, Pinots, and Sauvignons get top billing there's a multitude of other superb grape varieties out there that fly somewhat under the radar. This month's curious case is a selection of some of those which don't get so much attention but are well worth a closer look.

Rather than go on an expedition for those varieties on the near extinct list where the only vines existing are a half acre wild patch grown by Pablo in deepest Patagonia, we've focused on those lesser spotted varieties that for many are unknown and for some might bring back a faded memory. So many fantastic grapes producing some great wine out there that need a bit of a shout out; that outside of their home region aren't that well known but really should be.

Our three whites come from the rugged toe of Italy, the highlands inland of Valencia, and Sussex...

Calabria is a beautiful, wild, insular and relatively undiscovered part of Italy that has an ancient and proud wine making history. A grape thought to be brought over by the Greeks millennia ago provides our first wine. Our second white is actually not that white and is made like a red! A biodynamic blend of two white grape siblings but then fermented on their skins like a red, the old school way in amphora. Our English white showcases the second most planted white variety on these shores and has been described as Britain's alternative to New Zealand Sauvignon Blanc. Fresh, crisp and zesty, perfect as an aperitif or with shellfish.

Our reds this month straddle three continents - Europe, South American, and Australia - showcasing three varieties well known in their homeland, but less so back here.br>
To North West Spain where the red and whites have taken on a new lease of life and popularity over the last 20 years. Our red is medium-bodied, mellow and fruity with a touch of spice. Such an approachable grape that deserves to be more widely known. We sail down to Argentina next for a robust wine made with a grape native to South West France and is now quite big in Uruguay! This high altitude example is a great introduction to the grape and is a natural pairing to red meat. Jumping over to Australia and a historic wine region in northern Victoria with a grape grown over there for probably a hundred years, but which also has a second name in the Americas. A wine with a really deep, dark colour, robust tannins and a full body.

So enjoy and explore our October Curious Case with our Lesser Spotted Varieties from around the world!