Puligny-Montrachet 1er Cru Les Champs Gains, M. Bouzereau 2017
France, Burgundy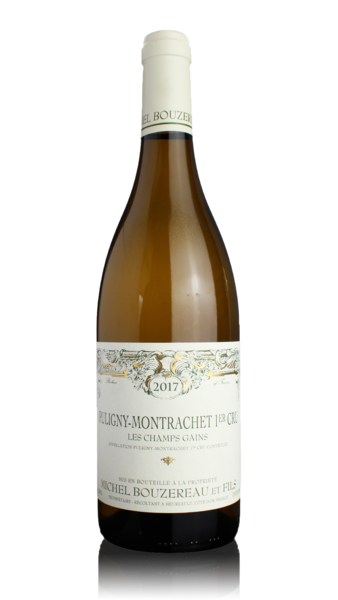 Single Price: £81.00
In Stock - 1 available
In a nutshell:
A wonderfully elegant Premier Cru Côte de Beaune white Burgundy.

The lowdown:
Most of Michel Bouzereau et Fils's whites are excellent Meursaults, but they also have a couple equally good premier cru parcels in in the neighbouring Puligny-Montrachet. Their 1er Cru Les Champ Gains comes from just under a half hectare of vines ranging in age from around 20 years to over 60 which helps lend it several layers of complexity which with a year spent in 25% new oak barrels helps magnify. On the nose there are masses of floral and ripe stone fruit aromas which follow onto the rich, rounded palate which has real depth and elegance. It's an immediately pleasurable wine which signs off with a lovely long finish.

When to drink:
Good drinking already this will keep in top form right through the 2020s. Great with fish, seafood and poultry.