Fourpure Spice Route Chai Milkshake Pale Ale
UK, England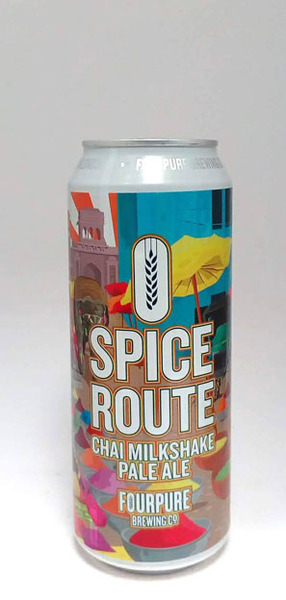 Single Price: £4.90
In Stock
A pale ale that's smooth like a milk shake and boldly flavoured with eight different chai spices it aimes to evoke the aromas of south east Asia.

On top of the oats, flaked barley and wheat went a generous helping of lactose for silkiness. Then was added cinnamon sticks, ginger root, fennel seeds, star anise, green and black cardamom pods, whole cloves and whole nutmeg which gives complex flavour backbone.

Finally some vanilla pods went in to give an extra layer of flavour and a touch of sweetness.