Brooklyn Naranjito Orange Peel Pale Ale
USA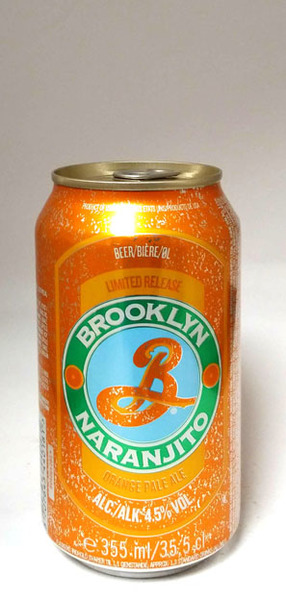 Single Price: £2.70
In Stock
Free Mainland GB
Delivery
(excl SCT Highlands) on orders over £150
Free Local
Delivery
on orders over £40
Free
Click and Collect
service
Free Gift Note service available during checkout
Classic American Pale Ale from New York's Brooklyn Brewery.

This is APA pushed a tiny bit further. An extra burst of aromatic hops and a sizable helping of sweet orange peel create just the right pop of citrus. It elevates your favorite meals, brightens spices, and proves what a little orange can do.
Brooklyn Brewery
Brooklyn has always been a haven for immigrants and entrepreneurs. In the 19th Century, many of the immigrants were Germans who brought with them their taste for good beer and their tradition of brewing beer by the Reinheitsgebot, the purity law that since the 1500's has legally forbidden the use of any ingredients other than hops, malted barley and wheat, yeast and water. Brooklyn became one of America's foremost brewing centers in the 1800s.

In 1987, former AP Middle East Correspondent Steve Hindy and banker Tom Potter quit their day jobs and started The Brooklyn Brewery peddling Brooklyn Lager in the streets of New York City. In 1996 they opened a new brewery in Brooklyn's Williamsburg neighborhood. In 2016 the major Japanese Kirin brewery acquired a 25% stake in the business. Today The brooklyn Brewery is among Americas top 40 breweries, and Brooklyn Lager is among the top draft beers in New York City.
Producer Website